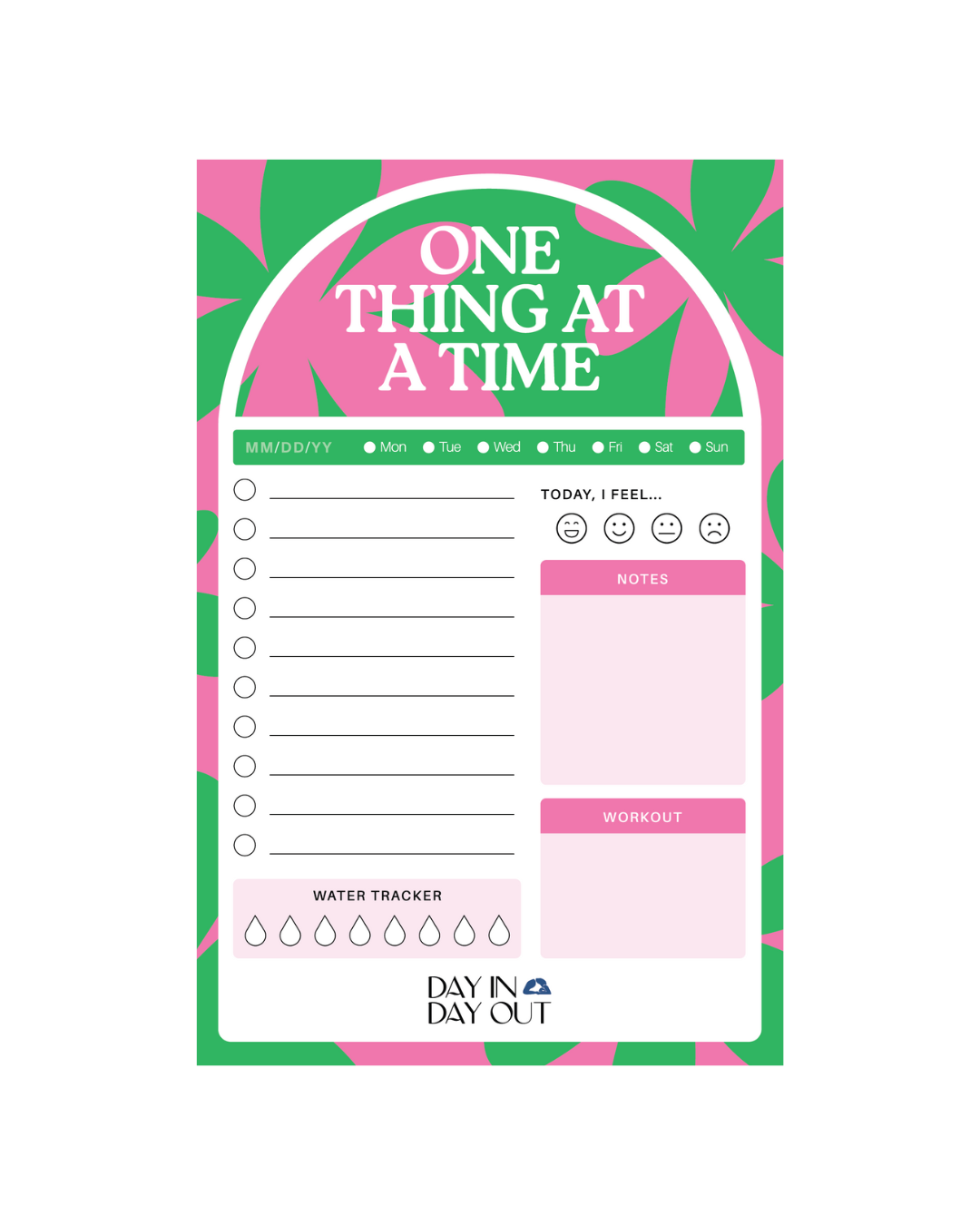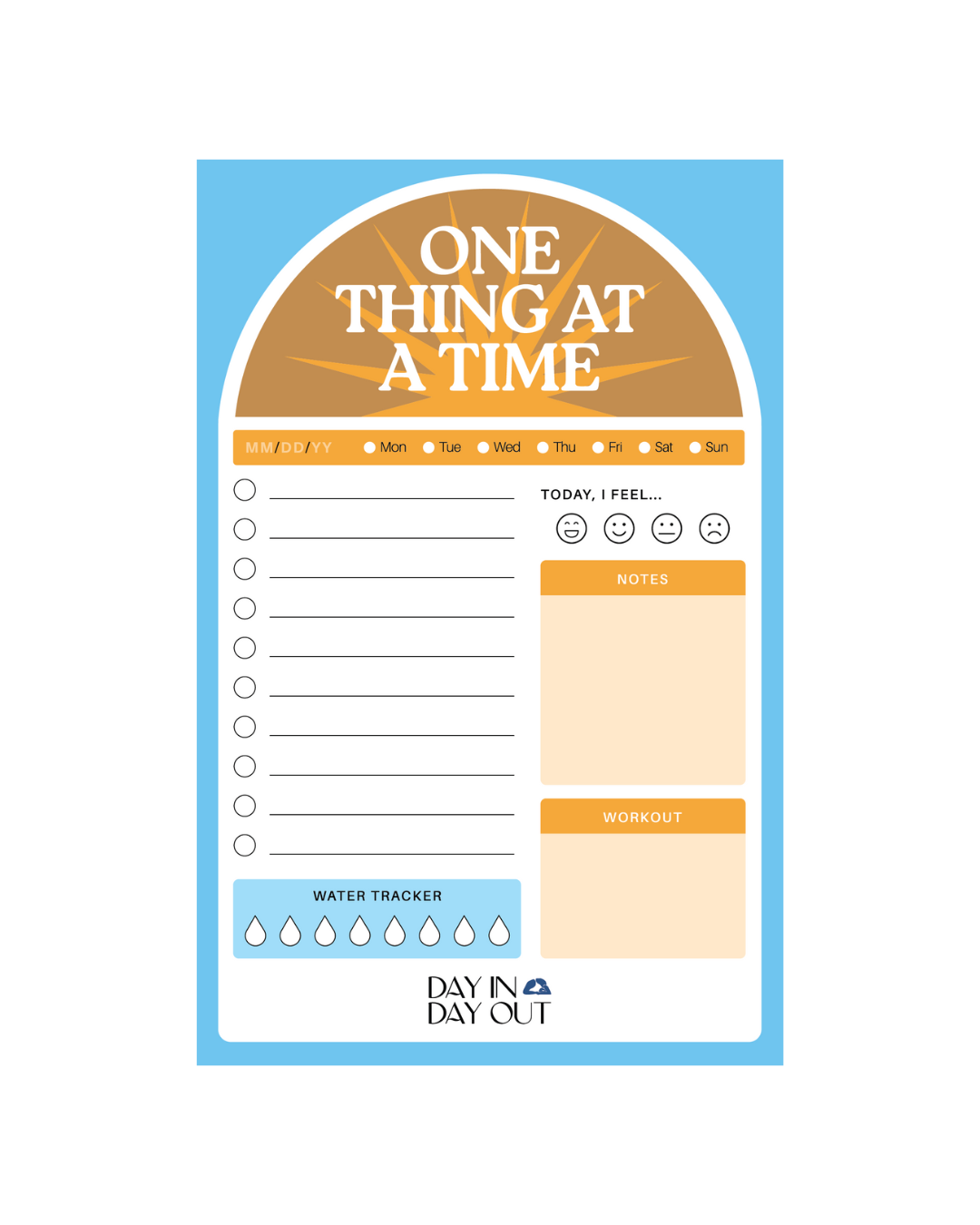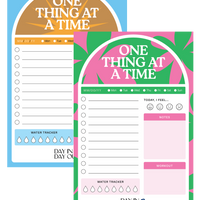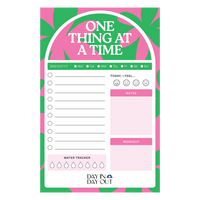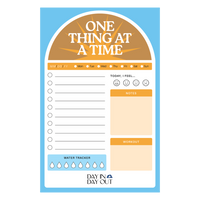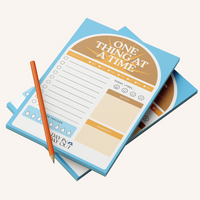 One Thing at a Time Notepad
Meet the One Thing at a Time Notepad, the productivity tool you didn't know you needed! With sections for to-do lists, note-taking, and tracking your daily emotions, workouts, and water intake, this notepad is your secret weapon to slay the day. It's like having a personal assistant to help prioritize tasks, reflect on your feelings, and stay on top of health goals. So, keep calm, stay productive, and crush your goals with this notepad by your side!
• Each set comes with 4 notecards (1 side with print, other is blank to add your note!) and 4 color-blocked envelopes
• 4" x 6"